Call it low-western-rock blues avant-garde jazz soul punk with live electronics, whatever…..
HANG EM HIGH.  That's what we call it.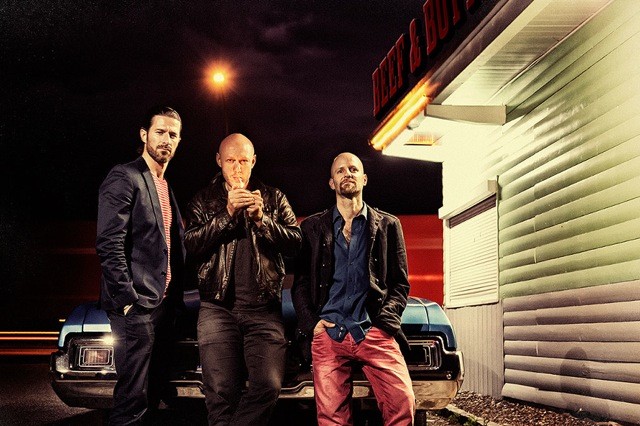 + + + + + + + + + +
BOND  2-string slide bass, kay bass, electronics
LUCIEN DUBUIS  tenor sax, bass & contrabass clarinets
ALFRED VOGEL  drums, pots & pans, junk percussion
+ + + + + + + + + +
Hot like melted iron. Cool as Clint Eastwood.
HANG EM HIGH trio burns their second studio release BEEF & BOTTLE on 28/08/14 at Jazzfestival Saalfelden.
Psychotic, down to earth & up in the air, free as a bird, poetic & pretty raw.
The spirits are drifting around each other, oscillating with the common pulse…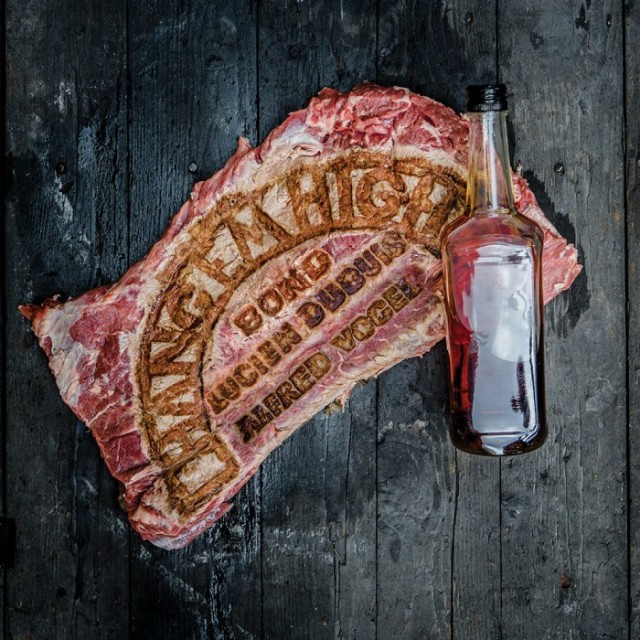 BOND / Poland /
Recognized worldwide for the unique approach to bass. Besides live electronic collectives Miloopa and Fat Burning Step, Bond is a founder of Eklektik Session festival & artists platform. Busy with special projects such as Eklektik Ensemble and Eklektik Orchestra, he's collaborating from live electronic to world music artists such as Jan Bang, Eivind Aarset, Nils P Molvaer, Roli Mosimann, Anti Pop Consortium, Blu Rum 13.
LUCIEN DUBUIS / Switzerland /
Non-conformistic multi-reedist, has been an active musician in the jazz and improvised music scene for several years  with more than 20 albums to his credit. "Chromosomic mingling of a touch of John Coltrane genes and the DNA of the Beastie Boys" is one way to describe him. Besides running own trio, he has worked with Marc Ribot, Hans Koch, Daniel Humair, Richie Beirach, Barry Guy, Kalle Kalima, Linda Sharrock, Daniel Erdmann.
ALFRED VOGEL / Austria /
One of the most productive figures of the austrian jazz scene, Vogel is also a festival organizer (bezau beatz) and runs his own label Boomslang Records. His work receives attention from the free jazz world (Vogelperspektive – 5 volume compilation with guest musicians) to singer/songwriter productions. Lately has been working with his band Die Glorreichen Sieben on a Neil Young tribute, Hendrix Ackle, Peter Madsen´s CIA and KDRSociety.
+ + + + + + + + + + + +
band foto : Lukas Hämmerle
BEEF & BOTTLE cover foto : Sławek Przerwa